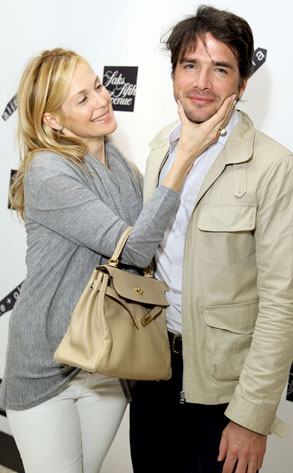 Courtesy alice+olivia
Apologies to all of the Gossip Girl fans who wanted Lily and Rufus to be a couple in real life as well as onscreen—Kelly Rutherford says it's not so.
"We love each other...as friends!" she told me about her relationship with Matthew Settle at last night's Chagoury Couture fashion show.
Although both are newly single after weathering messy divorces, Kelly says the sparks stop flying when the cameras stop rolling.
"You do it so much in the office that you don't need to do it when you go home," she explained.
Kelly also gave props to fellow single mama Sandra Bullock...