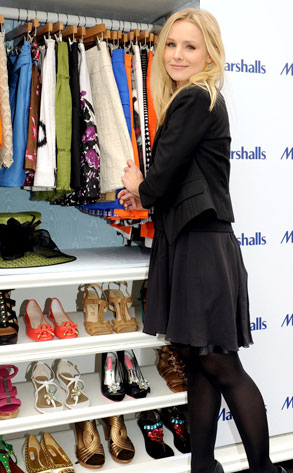 Courtesy of Diane Bondareff/AP Images
Kristen Bell is adorable, that's for sure.
We had a short 'n' sweet catch-up sesh with her after she and Robert Verdi gave a trio of ladies makeovers on behalf of Marshalls and Dress for Success' Unlock the Shopportunity campaign. Needless to say, we were happy to hear her thoughts on female empowerment, but we made sure to try and press her on the bigger issues—you know, the Veronica Mars movie, Party Down, Heroes, Parenthood and a particular star of that last show (fiancé Dax Shepard, duh!).
She might be cute, but she's also coy…