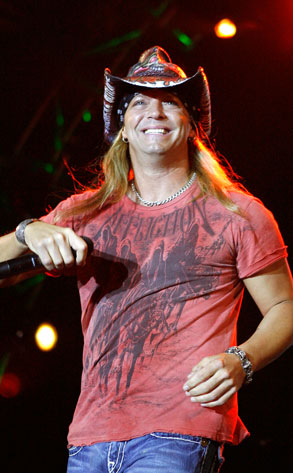 AP Photo/Gus Ruelas
Here's hoping this positive Bret Michaels news is something to believe in.
A week after suffering a brain hemorrhage likely caused by a ruptured blood vessel, the hospitalized rocker is responding well to tests and treatment, and doctors are still hoping that the 47-year-old father of two will make a full recovery.
"We thank you all for your continued support and outpouring of well wishes for Bret," read a message posted Wednesday on Michaels' official website.
"While additional studies are planned throughout the week to hopefully detect the exact cause of the rupture Bret will remain monitored closely by his medical team to make sure no further complications occur."
Michaels' camp is also awfully optimistic about just how fast the rocker will be not only back on his feet, but back onstage.