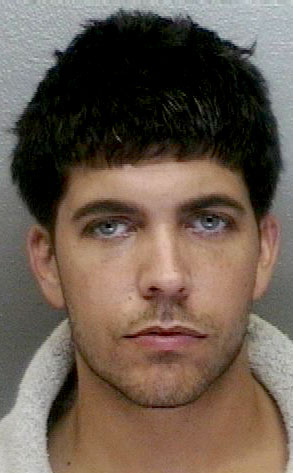 This McDonald's claim is that he wasn't trying to serve 2,000 customers.
Tempestuous Big Brother 9 tenant Matthew McDonald pleaded not guilty Wednesday to felony counts of conspiracy to possess with intent to distribute and with distributing oxycodone as part of an alleged drug ring also involving that season's winner, Adam Jasinski.
McDonald's attorney, James Cipoletta, said today following the arraignment in Massachusetts federal court that his client "strongly denies" the charges.
A detention hearing was scheduled for Monday to determine whether McDonald is eligible for bail. Jasinski, who has also pleaded not guitly to conspiracy to distribute 2,000 oxycodone pills, was allowed to enter into a substance abuse treatment program last year.
Jasinski was busted during a sting operation when he tried to unload the painkiller to an undercover witness working with the Drug Enforcement Administration. A source close to the investigation told Boston reporters that McDonald is accused of supplying Jasinski with the meds.