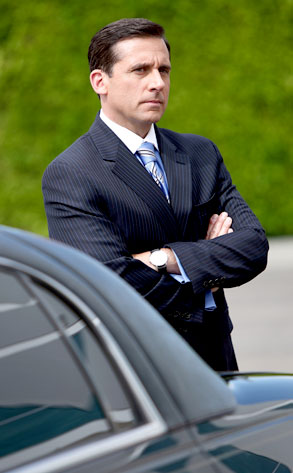 NBC Photo: Justin Lubin
The Office: What that...wha?! File this under biggest bummer we've heard in a long while. Steve Carell recently chatted with BBC Radio (you can hear the audio for yourself here) and revealed a sad truth: Michael Scott may in fact be vacating The Office after just one more year. After stating that his contract runs "through next season," Carell said, "I think that will probably be my last year."
So what do NBC and our sources have to say about this? Plus, what's the latest on Glee, Desperate Housewives and Brothers & Sisters?