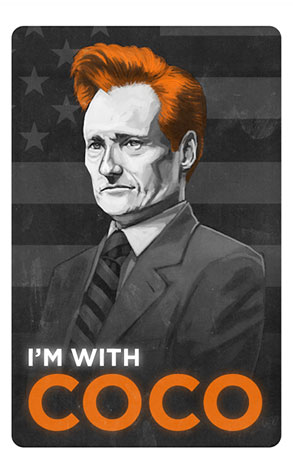 sirmikeofmitchell.com
Watch out, NBC—CoCo is back.
In his first TV appearance since signing off from The Tonight Show, Conan O'Brien will surface Sunday on CBS' 60 Minutes.
And presumably dish on the whole NBC fiasco.
The comedian will be grilled by Steve Kroft in a segment that will also include footage from O'Brien's hugely popular stage show, the Legally Prohibited From Being Funny on Television Tour. O'Brien will also discuss his forthcoming late-night gig on TBS, premiering in November.
One thing O'Brien isn't supposed to talk about: his old bosses, per the terms of his depature deal. Then again...