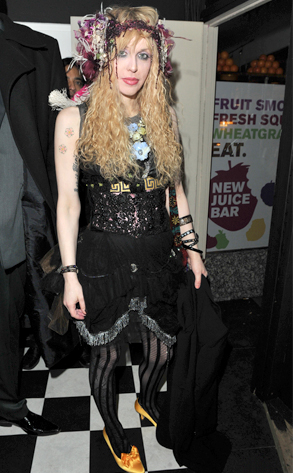 Jon Furniss//Getty Images
Courtney Love may have been reserved on The View this morning, but she was anything but on Howard Stern's Sirius XM radio show yesterday.
For starters, she told the shock jock she once had a relationship with Gavin Rossdale while he was with now-wife Gwen Stefani.
"I had this vision of marrying Gavin Rossdale one time," she said. "[We dated for] eight months...and we were like, 'Let's spend our rock star money!' We had a really good time."
But it wasn't Gwen who put an end to the romance, although Courtney credits the No Doubter for making him "good in bed." It was Kurt Cobain's fans.