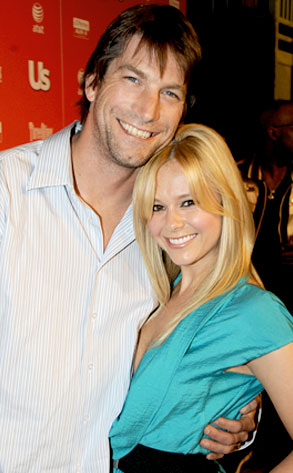 Jeff Kravitz/Getty Images
Precedent continues to frown on recently engaged Bachelor couple Jake Pavelka and Vienna Girardi.
Season seven's Charlie O'Connell and his winner, Sarah Brice, have called it quits for a second time.
The pair first got together on the show in 2005, when O'Connell offered Brice the final rose but no ring. They split in 2007 but reunited sometime last year.
In December, he even confessed that they were heading toward a trip down the aisle.
"We're getting along and moving forward, so down the line, yes, there's a strong possibility we will get married," he told E! News.
Alas, that was not to be.