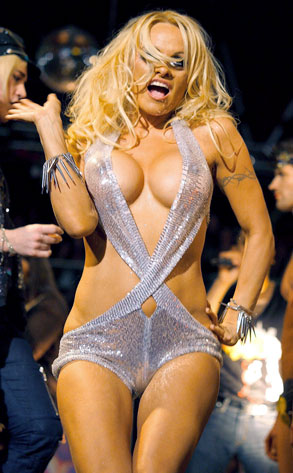 Andy Kropa/Getty Images
Pamela Anderson must be really eager to show off her buff Dancing With the Stars bod, because she apparently couldn't wait to strip down recently for a crowd that included Fergie.
The crazy fun began when the former Baywatch babe and some friends hit the music video shoot for "Gettin' Over You," David Guetta's latest single with Fergie, LMFAO and Chris Willis.
Anderson had jaws dropping when...