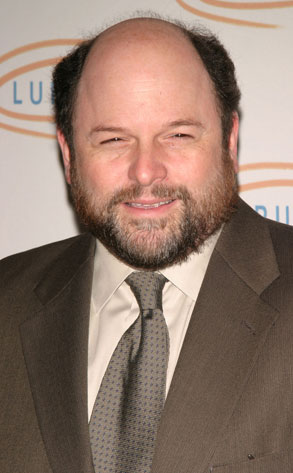 ZumaPress.com
At least Jason Alexander is a more stand-up guy than George Costanza, though it's still unclear who you'd want behind the wheel of your LeBaron.
The Seinfeld star didn't run away from responsibility Tuesday morning when he ran into a 14-year-old bicyclist with his car on Wilshire Boulevard in Los Angeles, instead waiting for authorities and an ambulance to arrive at the scene.
A police spokeswoman said that the teenager, who was on his way to school, suffered minor injuries and was taken to a nearby hospital to be examined.
Alexander's publicist said that the actor fully accepted responsibility for the incident and was grateful the boy wasn't seriously hurt.
Police are investigating; Alexander was not cited at the scene.