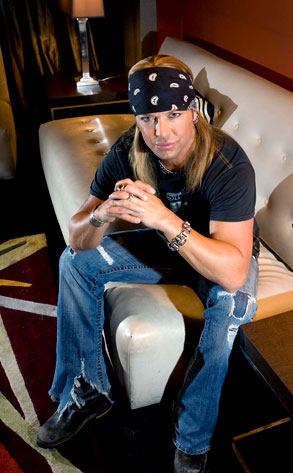 AP Photo/Gus Ruelas
Bret Michaels is still waiting for the light at the end of the tunnel.
Tests performed on the hospitalized rocker show that the brain hemorrhage he suffered last Thursday has caused a sodium deficiency that leads to seizures, a rep for Michaels wrote on the rocker's Facebook page, which his camp has been using to keep fans abreast of his condition.
The technical term for Michael's condition is hyponatremia.