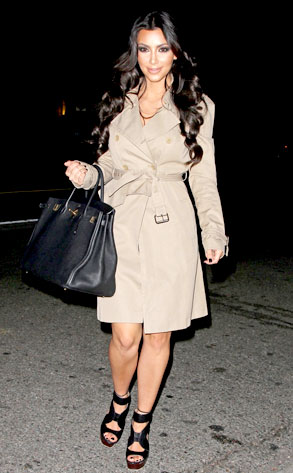 Anthony/PacificCoastNews.com
Newly single Kim Kardashianis still keeping up with her former Dancing With the Stars castmates.
Last night, Kim met Lance Bass for dinner at STK, looking fierce in sky-high stilettos and a trench coat.
She arrived alone, around 10 p.m., and joined Lance's corner booth, where two other guys were also sitting.
"It didn't look romantic," an eyewitness tells me of her dinner companions.
After the meal, STK staff pulled their cars into the underground garage to avoid the paps, but Kim didn't seem to mind the attention...