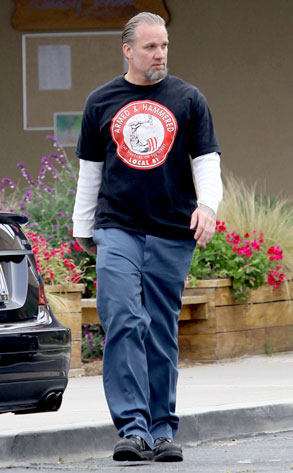 GSI Media
At least Sandra Bullock got to beat him to the punch.
In the latest photos of Jesse James, the Monster Garage man is back at home with his kids after spending some time at a rehab facility, but he sure isn't smiling. And he's sure not doing another big thing as well.
He's not wearing a wedding ring.
We aren't surprised. Bullock was spotted without hers on April 16, but, unlike the "Armed & Hammered" T-shirt-wearing alleged cheater, the Oscar winner managed a slight smile.