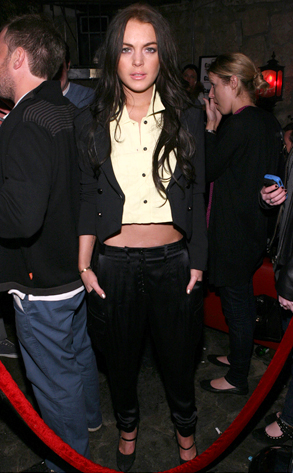 Casey Rodgers / AP Images for Ubisoft
After a week of ice throwing, paternal warfare and a rumored watch heist, you'd think it couldn't get much worse for Lindsay Lohan.
It can.
The cactus tripper has been shown the door on her latest film, The Other Side, writer-director David Michaels tells E! News. She simply was "not bankable" and the project wasn't attracting production financing.
"The producers of the movie have reported that financiers have been resistant to finance the movie with Lindsay in the lead role," he says.
The film itself, however, is not in danger.