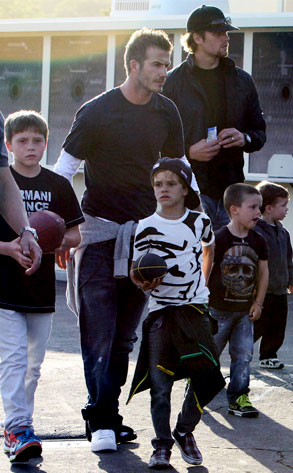 Fame Pictures
When it comes to figuring out who's the hotter of these two sports stars, David Beckham might seem like the obvious choice.
After all, we've seen the soccer stud time and time and time again in nothing but his briefs, so we know that he's quite the package deal.
Not that we'd object to seeing what Tom Brady looks like stripped down to his skivvies.
But then both had to go and make this very important decision even tougher by bringing their sons to a UCLA football game together this weekend.
Good looking and good dads? Hmmm, maybe we need to call this one a draw.