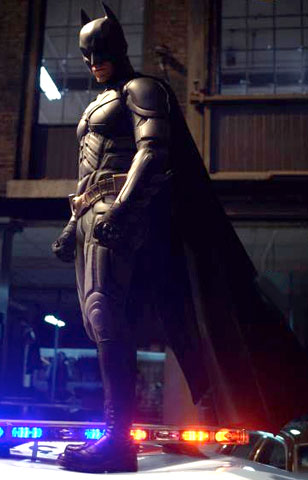 Warner Bros. Entertainment
Bye-bye, Gotham. Hello, Anytown, USA.
Warner Bros. and DC Comics are in early negotiations to launch Batman Live, a national tour featuring Bruce Wayne's alter ego.
While it's unclear exactly what the show will be, according to the Hollywood Reporter, it definitely won't be a Broadway-type musical, and will aim more toward a family-friendly arena production.
Hey, if it's good enough for Team CoCo, it's good enough for the Caped Crusader. Let's just hope he doesn't take a cue from rival masked vigilante Spider-Man.
The U2-penned extravaganza has suffered more growing pains than the mild-mannered Peter Parker himself, and, at last check, still had no premiere date and had just lost its marquee name in Alan Cumming.
Which means if Batman pulls the tour off, this round of battle of the superheroes goes to the rodent, not the bug.