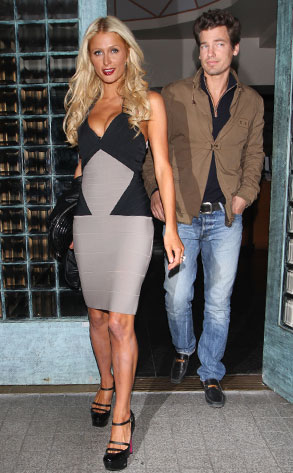 Hellmuth Dominguez, PacificCoastNews.com
It looks like Paris Hilton is already moving on from her breakup with Doug Reinhardt and rebounding with former boyfriend Jason Shaw. Last night, they were spotted having a cozy dinner at Woo Lae Oak around 10 p.m. The heiress and the model were together for 3 years earlier in the decade and sources say each has always had feelings for the other.
Sources say "Paris has always loved Jason and cared about him deeply. But when they were together she was just a kid and not ready for such a commitment."