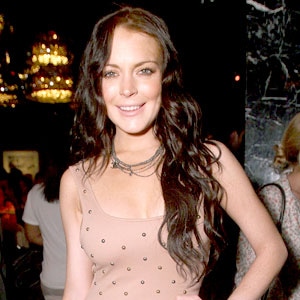 Chris Weeks/Getty Images
Is Lindsay Lohan's bad week continuing, or is she turning the page on all the turmoil? As usual, it depends who you ask. Whatever really happened, this much is sure: Samantha Ronson wound up wearing a drink at Hollywood hot spot Trousdale, and promptly tweeted, "Just got a glass thrown at my head..... Hmmm- wonder who did it????"
Eyewitnesses say that Ronson was sitting at a table when Lindsay stormed up "like a bat out of hell" and reportedly tossed a drink Sam's way.
"Everyone was shocked," says a source. "The night was going fine, and all of a sudden, for no apparent reason, Lindsay walked up and caused a huge scene."
Sources say Sam continued to party at the club after the incident, with one Ronson pal adding that "Sam is used to Lindsay's bizarre behavior, and wasn't about to let it ruin her night."
Lohan, meanwhile, had no direct comment on the alleged incident, but later tweeted the following:
"Last night-never again-believe it or not she's done with the club scene i've learned my lesson-sometime's it just takes a glimpse of reality."
While that may be as clear as mud, reading between the lines it sounds like night crawler Lindsay is going into retirement. Maybe we're being overly optimistic, but we're hoping we'll be seeing more of Lindsay in the daytime now, and in front of some movie lights soon.