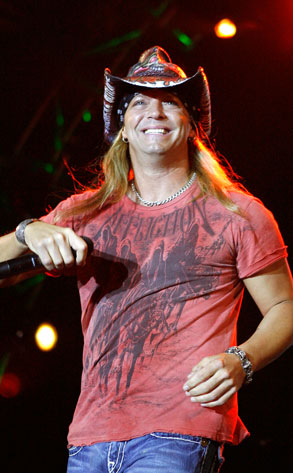 AP Photo/Gus Ruelas
No news is good news, right? Sadly when it comes to updates on Bret Michaels life-threatening health woes, we wish that were the case.
Responding to conflicting reports in the hours since news of the rocker's brain hemorrhage broke, a rep for Michaels on Saturday thanked fans for their "support, thoughts & concern."
"There are several incorrect reports on Bret's condition. Bret remains in critical condition at an undisclosed location," read the statement from Michaels Entertainment." Further tests are being ran and information will be updated in the coming days."
Also showing support for the current Celebrity Apprentice star are a few of his former ladyloves, including his onetime fiancée and Rock of Love's first champ...