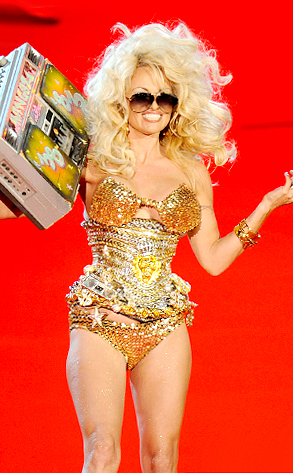 EPA/ZUMAPRESS.com
There are plenty of places we could imagine glammy Pammy Anderson being happy to hang. Pam could be be shimmying down a runway in a barely-there bikini, shaking her stuff on the dance floor in a slit-up costume, protesting alongside PETA in, well…probably a PETA T-shirt. But slumming it in a trailer park is not one of those places we envision our fave Dancing With the Stars honey.
So consider us, dare we say…dubious, when we hear that Pam is treating her two-year stint living in a mobile home like it's some sort of paradise vacation.
What the heck is up with the buxom blonde?