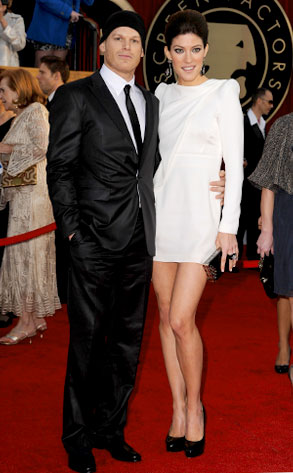 Steve Granitz/Getty Images
It looks like Michael C. Hall has defeated his biggest bad guy yet: cancer.
The 38-year-old Dexter star has "fully recovered" from Hodgkin's lymphoma, according to wife and show costar Jennifer Carpenter.
Hall announced he was battling the illness in January, shortly before his Golden Globes win for best actor in a TV drama series, describing his condition as "eminently treatable and curable."
Last month, Hall reiterated as much, telling an audience at the TV show-honoring PaleyFest that he was preparing for his final treatment and was "great on the health front."
Hall is set to return to work in June, when the show begins production on its fifth season.