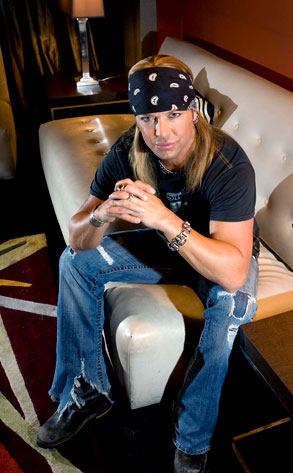 AP Photo/Gus Ruelas
Let's hope Bret Michaels gives us a speedy recovery to believe in.
The Poison frontman is in critical condition at an undisclosed hospital after suffering a brain hemorrhage late Thursday.
A rep for Michaels confirms to E! News the 47-year-old singer was rushed to the hospital just before midnight after complaining of an excruciating headache. Doctors discovered a massive subarachnoid hemorrhage—bleeding at the base of his brain stem.
The bandanna-sporting rocker remains in intensive care.
"We will have no additional information until further testing is done," his rep says.