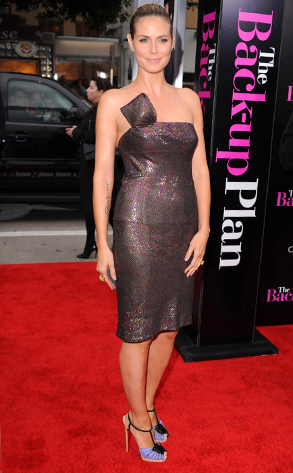 Steve Granitz/Getty Images
Heidi Klum could make a trash bag look like straight-off-the-catwalk couture, so this fashion faux pas isn't going to turn us off from the German glamazon. Neither is the fact that she's walking the red carpet of that new J.Lo dud, The Back-Up Plan.
With her freshly cut 'do slicked back and face aglow, Heidi looks radiant. Minus, of course, that tacky too-tight mini dress. But we never claimed to be the Fashion Police, did we?
So what do you think of Heidi's glittery getup—does she make it work?