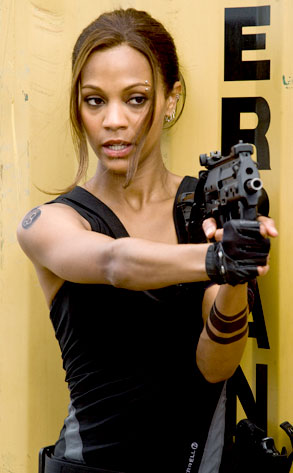 John Bramley/Warner Bros. Pictures
Review in a Hurry: An elite special forces unit is double-crossed and left for dead. Hoping to exact revenge on the criminal mastermind behind the plot, they become...The A-Team! Oops, that's not till June.
What The Losers does deliver, though, is a pretty cool cast pulling off heists while crackin' wise and lookin' good. The real villain is familiarity, though, and the script is riddled with it.