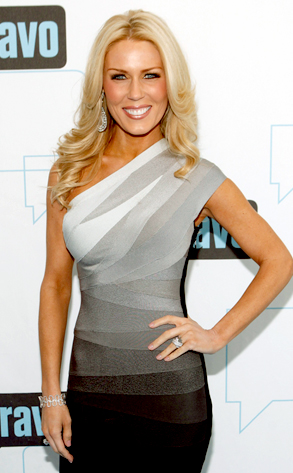 David Goldman/Bravo
Gretchen Rossi has a date with a deputy—unless she can help it.
A California judge issued a warrant this morning for the arrest of the Real Housewives of Orange County star after she failed to turn up in court today for a hearing in a lawsuit by a man claiming to be her ex-lover.
But all you Housewives haters can cork your celebrations—at least temporarily.
Shortly after taking the action, the Orange County Superior Court judge overseeing the case reversed himself and said he would hold onto the warrant for one week to give her one last chance to show up.