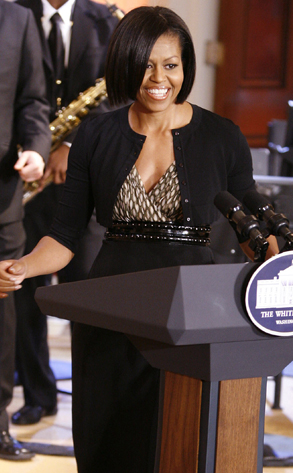 Leigh Vogel/Getty Images
"Oh no, the staff always does that."
—White House insider, when I asked (stupidly, naively?) if Michelle Obama ever goes to whip up Barack Obama a little homemade something in the White House kitchen. Ya know, like that shrimp linguine she says her hubby dotes on?
OK, maybe the question was sexist to begin with, like, I probably should have asked does the prez ever haul his butt down the elevator to get his woman some nice breakfast in bed, but alas, I didn't.
And for the record, our 1600 Pennsylvania Ave. know-it-all also blabbed that...