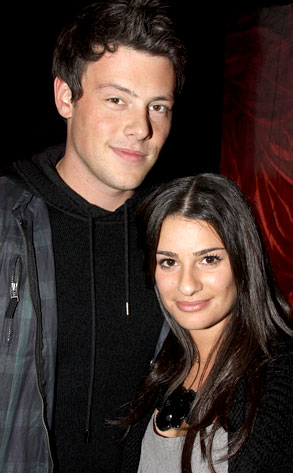 Bruce Glikas/Getty Images
Dear Ted:
You say Cory Monteith would be the last person Lea Michele would date? Depressing. Why is that so?
—AM
Dear Not So Gleeful:
Being on a numero uno hit, Lea is the talk of the town right now, along with her pick of eligible dudes—so she's not so quick to settle down with the closest guy to her. Plus, Cory is way too tame for the babe. Don't you know that? I'm sure you do, deep down inside, these facts must be faced.
Dear Ted:
Has Sam Trammell ever been a Blind Vice? Do any of the True Blood stars have Vices? There's nothing to do in Kansas but think through these things. Lots of love to you and your furry ones.
—Bored
Dear Booty-Bloody Truth:
Most of the True Blood vamps let their skankiness out on-camera. Maybe that's why they're so low-key in real life, and the super-prude Twilight series is filling out the Blind Vice archives with star after star. But keep in mind: There's one particular star in True who knows quite well just how to put those Twi kids to debauched shame. Any ideas who?
Dear Ted:
So you hate Selena Gomez because of "Niley"? That's so 2008 of you. She is better off without Nick Jonas anyway! She is way too sweet and innocent for the "bad" JoBro!
—Carrie