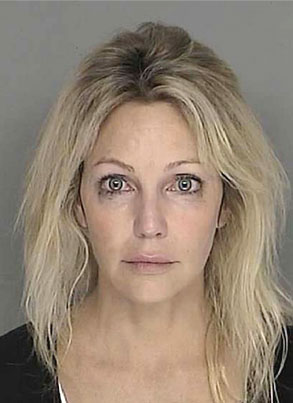 Santa Barbara Police Department
It could have been a lot worse. But it couldn't have been much more embarrassing.
Heather Locklear has been cited for a misdemeanor hit-and-run that took place in the early hours Saturday, after the OG Melrose Place star allegedly jumped the curb and took out a "no parking" sign near her home.
The 4 a.m. mow-down was not immediately reported (and certainly not by Locklear herself), so police were not able to investigate whether or not an unquenchable thirst preceded her alleged navigational difficulties. The fact that they weren't informed of the incident until well into the following day rendered any blood-alcohol tests completely moot.
In any case, the actress's attorney seems to have wasted no time in crafting her defense: neener neener neener prove it.