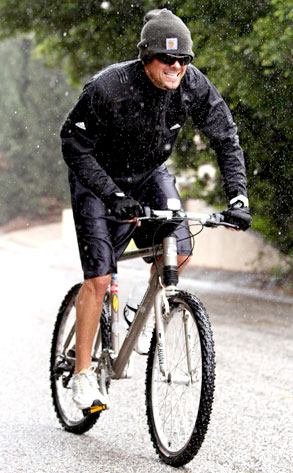 2010 RAMEY PHOTO
See, L.A. peeps, good things happen when it rains, too.
While Matthew McConaughey and Alexander Skarsgård prefer to get their sweat on when it's sunny, this hot dude likes to show just how macho he is while working out in the stormy weather. And trust us, we have no complaints here!
Check out this Hollywood actor taking an uphill ride in Santa Monica yesterday, pumping away on his bike. Totally yum!
But do you know whose sexy calves we're looking at?