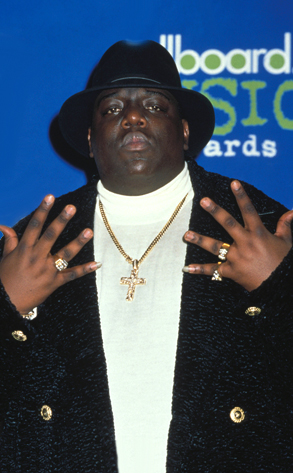 Jane Caine/ZUMA Press
Notorious B.I.G.'s murder remains unsolved, and his family has never let Los Angeles forget it.
A federal judge has dismissed the wrongful death lawsuit filed by the rapper's mother, Voletta Wallace, against the city, in which she claimed the police department purposely dropped the ball on the investigation into her son's death to shield whoever fatally shot the Ready to Die artist in 1997.
But while B.I.G., whose real name was Christopher Wallace, is long gone, his memory has been kept alive by court filings just as much as it has by his musical legacy.