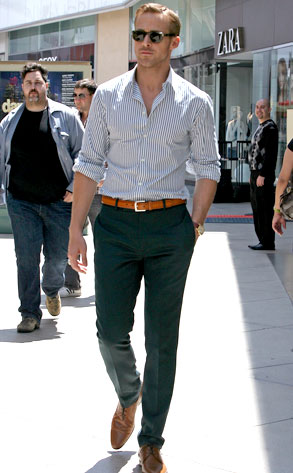 Bauergriffin.com
When it comes to Ryan's über-gorgeous looks, the answer is an overwhelming yes, yes, and hell yes. We'd do Ryan Gosling no matter if he were well-groomed or grizzly—hell, we'd probably still do him in a fat suit. And gotta say, we're digging the suave Mad Men look he's rocking here.
But what about acting-wise? We know Rachel's ex has the chops, but what a career turn he's taking now. Stepping out on the set of his new, still-untitled flick opposite Steve Carell, we've got to wonder:
Would you be into Ryan as your go-to funnyguy?