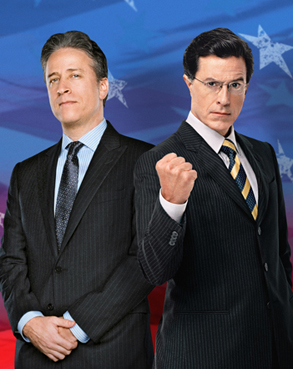 Comedy Central
We've got bad news for Bill O'Reilly and Jim Cramer.
Stephen Colbert and Jon Stewart aren't going away anytime soon. Comedy Central has extended their contracts.
After all, what would an election (or an Olympics) be without them?
Stewart will continue to rule over The Daily Show through June 2013, serving as executive producer, writer and host. The Colbert Report remains intact in similar fashion through "Indecision 2012" and the end of that year.
The pair of programs has racked up a combined 47 Emmy nominations and three Peabody awards. With all that, who needs an olive branch from a rival?