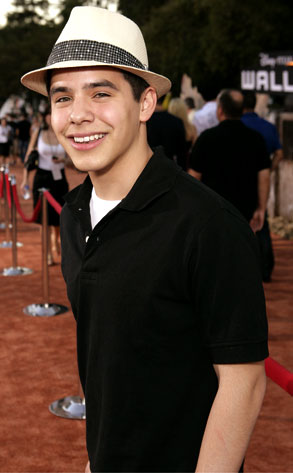 Todd Williamson/Getty Images
Someone won't be joining Adam Lambert and Clay Aiken in the American Idol gay runners-up club anytime soon.
David Archuleta—you know, the second banana to David Cook from season seven—may have visited a gay club in New York Saturday night, but that has nothing to do with his actual sexual preference. If you must know, it was all about supporting a friend.
"Hey guys just wanted to clear something up real quick lol. Last night in New York I got invited to go and see my friend Charice perform," the 19-year-old tweeted on Sunday. "Mental note to self: always ask where before you go! Wasn't my kind of place lol, and I had no clue! I guess you live and learn…Hope that clears things up!"
But, of course, the Twitterverse wasn't finished with the little guy yet, presumably filling his @ replies with more assumptions and accusations.