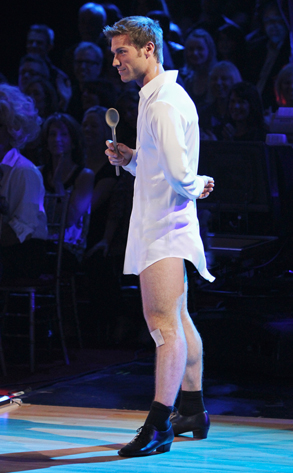 ABC/Adam Larkey
Let's get ready to ruuuum-ba!
The gloves are off, folks, and Dancing with the Stars' Maksim Chmerkovskiy is kicking ass and taking names—starting with last night's pantsless, and apparently "desperate," Jake Pavelka.
That's it, boys. Dance-off 3 o'clock behind the cafeteria, be there! We kid, but seriously, it didn't stop there when we interviewed the boys...