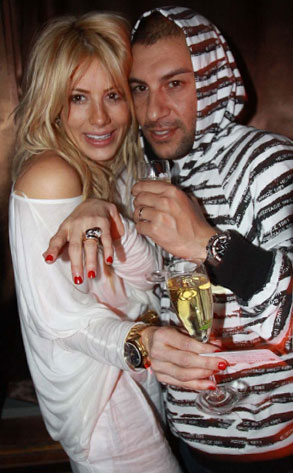 Courtesy of Hew Buney/Hard Rock Hotel & Casino
Leave it to this Lamas to elope.
Putting the single life firmly in her rear view, E!'s very own Shayne Lamas married gossip blog maven Nik Richie, of TheDirty.com, in a quickie Las Vegas ceremony—just hours after they first met.
"I am more than happy to confirm last night I got married to an amazing person and we are extremely excited to share our lives together," Shayne tweeted, shortly after the single-word post "wife."
The 24-year-old Lamas, daughter of former Falcon Crest hottie Lorenzo Lamas, and Richie swapped vows at—where else?—Sin City's famed Little White Chapel.
What happens in Vegas doesn't always stay in Vegas...