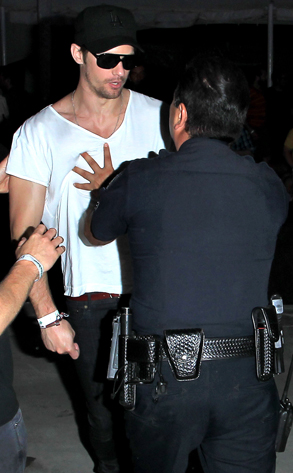 Dome, Jones, PacificCoastNews.com
Someone should tell Alexander Skarsgård that if you don't want to be hassled by paparazzi, you shouldn't attend a music festival that has the highest celebrity-to-civilian ratio known to man.
Another hot tip: If you really want to avoid the long lens, don't date an actress who's arguably better known for her daily deluge of paparazzi style snaps than for her acting career.
In any case, photos emerged over the weekend of the True Blood star seemingly being restrained by cops while doing the Coachella thing, reportedly (as in reported by the paparazzi who took the pics, so grain of salt, etc.) after he'd had enough with the shutterbugs.