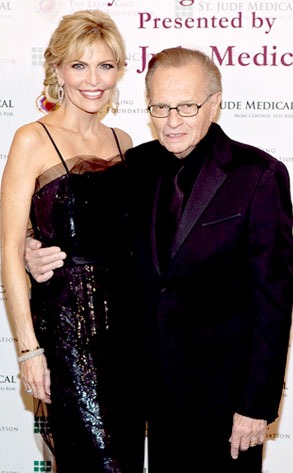 Paul Morigi/Getty Images
Despite rumors of a possible reconciliation with his wife, Shaun, E! News has learned exclusively that Larry King is holed up in a Beverly Hills hotel and remains committed to his divorce.
"The divorce is full steam ahead," says a source close to the situation.
The source says that Shaun remains in the family's Beverly Hills home with their two children while King has been residing in a hotel about a mile from the home.
The insider also confirms that King doesn't have a prenup. "He really thought this was the woman for the rest of his life and is sad that it turned out differently," says the source.
As for rumors that King had an affair with Shaun's younger sister, the source insists that there was a close relationship and flirting but "Larry never had sex with her."