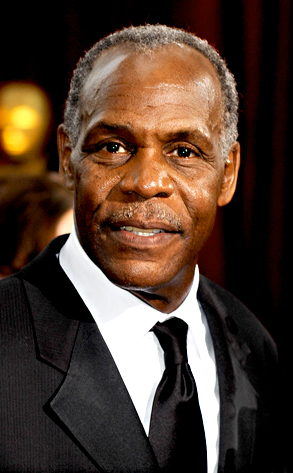 Frazer Harrison/Getty Images
Danny Glover's latest effort to fight for the little guy landed him in handcuffs. At least it didn't involve any more Lethal Weapons.
The Death at a Funeral star was arrested Friday at the U.S. headquarters of French company Sodexo after protesting the food service firm's alleged poor working conditions, among other things.
"No justice, no pizza!" the crowd of 300 shouted.
"We're here today to say no more to deplorable pay and working conditions," Glover yelled before he was led away in handcuffs after crossing a police line.
The protest was sparked after 16 Sodexo workers were laid off after supposedly trying to unionize.