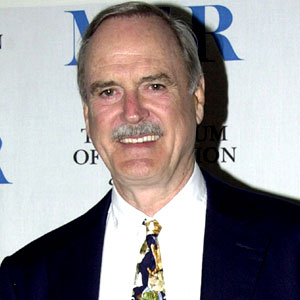 Mike Guastella/Getty Images
Attention LA and NYC taxi riders: Stop complaining about high cab prices!
Monty Python legend John Cleese has the ultimate topper—a $5,000 taxi fare! With his flight grounded after a Norwegian talk-show appearance by Iceland's volcanic eruption, the Fish Called Wanda funnyman hailed a cab to Brussels and caught a train from there back to London.
Cleese told Norway's TV2 that necessity drove him to it.
"We checked every option but there were no boats and no train tickets available. That's when my fabulous assistant determined the easiest thing would be to take a taxi."
It's a neat trick, which we'll have to call the Great Escape Act in the Monty Python Non-Flying Circus.