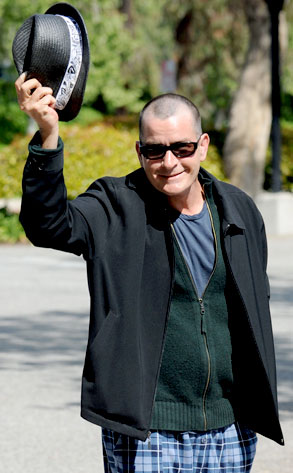 SHAN/GSI Media
Charlie Sheen is not—we repeat, not—having some kind of crisis, either on the home or hair front.
Days after the Two and Half Men star donned a disguise, complete with a fake 'stache, he paid a visit to the barber. But unlike a Radar report that claims he decided to pull a Britney and go bald, Sheen's rep insists it's not nearly so drastic.
"He didn't shave his head. He got a buzz cut. There is a big difference," says publicist Stan Rosenfield.
What about those rumors that all is not well between Sheen and wife Brooke Mueller?