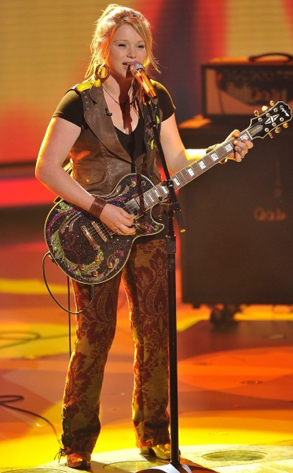 Michael Becker / FOX
American Idol Noooo, say it ain't so! Our Idol-lovin' hearts broke a little this morning when we heard rumors that this season's only hope front-runner Crystal Bowersox almost walked out on the competition a few weeks ago, saying it was just too much to handle.
Lucky for us, Idol's very own Superman, aka our very own Ryan Seacrest was on hand to save the day. Ryan confirms reports that he tracked down an emotionally drained and homesick Crystal in the parking lot after a show some two weeks ago and talked her down: "The greatest thing I ever did was make enough money so I could buy my mom a house," he told her. "You can buy your mom a house."
Phew! Major bullet dodged. Now onto happier Friday goodies, including more of that sexy show we call Burn Notice and loads of Desperate Housewives news not involving any real-life scandal...