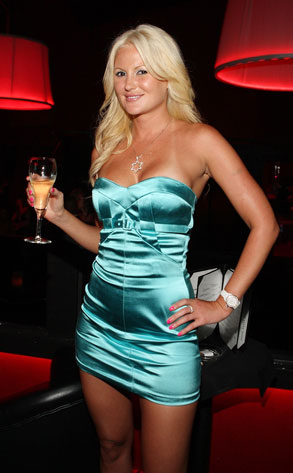 Isaac Brekken/Getty Images
Sucks to be Megan Hauserman. The hard-luck reality-TV star, whose titular VH1 show Megan Wants a Millionaire got derailed by a real-life murder scandal, was collared Thursday night for driving under the influence in Miami.
The 28-year-old blond beauty was weaving between lanes and clocking 75 mph in a 55 mph zone while driving her black 2008 BMW in Miami Beach around 3:15 a.m., Miami Beach police spokeswoman Jenny Velasquez tells E! News.