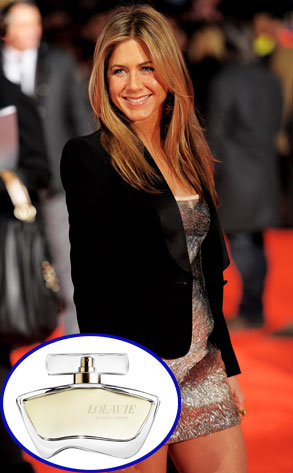 Ian Gavan/Getty Images
Surely Jennifer Aniston's bad luck with men has nothing to do with her scent, right?
We can't imagine she'd be launching her first fragrance if that were the case.
The former Friends star's collaboration with Falic Fashion Group, called Lolavie, lands in the U.K. in June. Sometime after that, we'll get our first whiff of it.
And she promises it doesn't reek of romantic desperation it's not too heavy.
"I am not a big perfume-y fragrance fan," she tells Women's Wear Daily, describing the scent as "sexy and clean" and "floral, but not too flowery." "I want people to go, 'What is that? You smell great!' But most of all, I wanted it to smell natural."