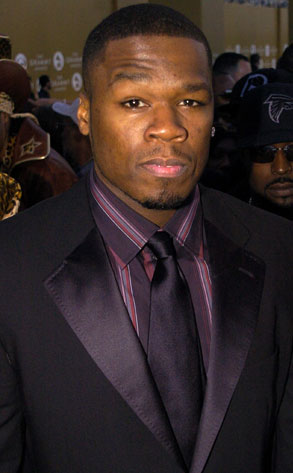 Jeff Kravitz/WireImage.com
So what is the big scuttlebutt surrounding Rufus Wainwright's playful remarks that 50 Cent may be getting down with dudes? We polled you yesterday to figure out whether you thought R.W. was out of line, but the results were split fairly evenly.
Guess it's no big deal then, huh?
Not so fast. Sure, we said musicians like Ricky Martin have it easier (at least career-wise) coming out in comparison to their closet-case acting brethren. So if Fiddy, or the type, decided to be out and proud, the music rule holds up, right?