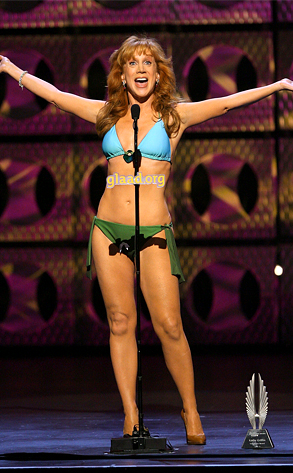 Vince Bucci/Getty Images
Kathy Griffin is hoping to do for Pap smears what Katie Couric did for colonoscopies.
And taking a page right out of the newswoman's handbook, Griffin will televise—yes, televise—herself undergoing the cancer screening test.
She'll show it on her hit Bravo series, My Life on the D-List because, well, she couldn't get a Couric-esque outlet to do it...