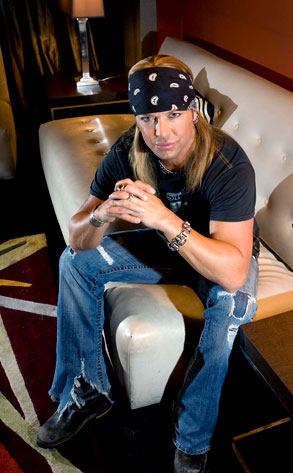 AP Photo/Gus Ruelas
You can't keep a good love-seeking, Donald Trump-pleasing glam-metal frontman down.
Bret Michaels was finally released from a San Antonio hospital yesterday after undergoing an emergency appendectomy earlier this week.
The 47-year-old, who never met a bandana he didn't like, was kept in the hospital for longer than initially expected after a postsurgical fever made doctors fearful of possible complications. Clearly, they failed to factor in the immune system of steel that a few decades of hard living can produce, and Michaels was able to bounce back enough for doctors to allow him to continue his recovery at home.
The current Celebrity Apprentice contestant was in Texas as part of his Roses and Thorns tour. Missed dates have already been rescheduled for October.