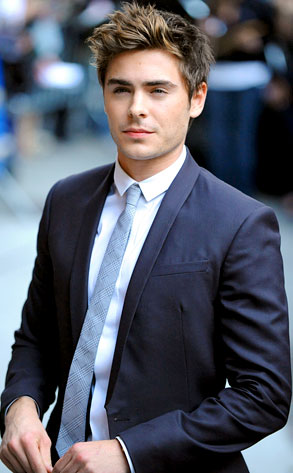 James Devaney/Getty Images
Zac Efron, you've graduated from High School Musical. What are you going to do next?
Hint: It definitely ain't a trip to Disneyland.
The recovering teen heartthrob continues his career makeover, signing on to play a drug runner in a remake of the Swedish thriller Snabba Cash. Efron will also produce the flick (loosely translated as Easy Money) for Warner Bros.
The film follows three interconnected stories set in the world of drugs and organized crime. At the center of it all is a hustler turned money launderer (Efron) who hopes to get rich by smuggling cocaine for a mob boss.
If nothing else, it will make for interesting conversation at the High School reunion.