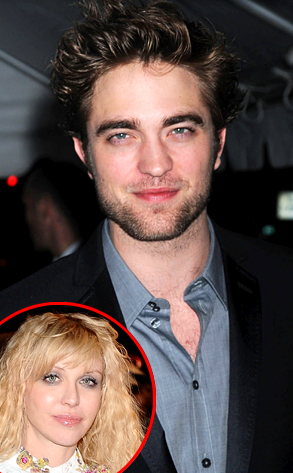 Dennis Van Tine/LFI/ZUMApress.comIan; Gavan/Getty Images
For the record, Courtney Love has nothing against Robert Pattinson as a hottie person. She just thinks he doesn't have the chops to play her late husband, Nirvana frontman Kurt Cobain.
All apologies to the 36 percent of you who wanted to see that happen.
"I might dissPEAR AND HEY I LIKE R PATZ HES JUST NOT RIGHT FOR KC!" the Hole singer said on Twitter.
However, she does have a few suggestions for the casting directors of the rumored biopic...