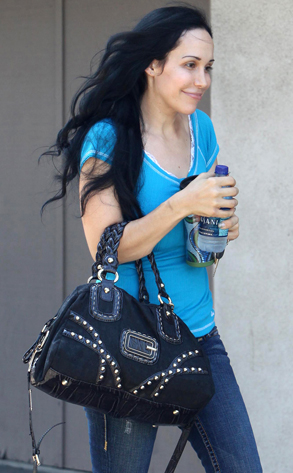 INFdaily.com
If you thought Nadya Suleman would go away once she gave birth to those eight kids, you were sorely mistaken. The Octomom is like the gift that keeps on giving.
Her giggly, head-spinning appearance on The View was just the beginning.
The mother of 14 is set to arrive on The Oprah Winfrey Show next Tuesday, her attorney Jeff Czech told the Orange County Register, and she'll be making a brief cameo in a skit on Fox's Idol Gives Back special the following evening.
Oprah's crew visited Suleman's home in La Habra, Calif.—the very one she runs the risk of losing—in order to take a real-life look at how she manages.