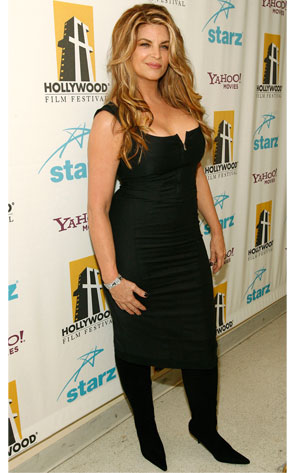 AP Photo/Matt Sayles
Can you imagine marrying your high school sweetheart while still in high school? Better yet, can you imagine having mom's blessing to do so?!
Yeah, we thought not. Too bad your mom's not Kirstie Alley.
The 59-year-old former Cheers star can't wait to toast the nuptials of her 17-year-old son, True Stevenson, and his girlfriend of one year.
"I feel good because they're really in love," she tells Ellen DeGeneres on The Ellen DeGeneres Show yesterday. "True's got a level head. He's a good guy. He's very monogamous and he's very sweet with her."
The Big Life star goes on to explain when she made a similar mistake romantic gesture.